Open and FREE to all staff of IHLS libraries
thanks in part to our generous sponsors!
REGISTER BY 3 P.M. MONDAY, NOV. 9!
A virtual day of professional development, networking, and inspiration
for library leaders, staff, and trustees of IHLS libraries
WITH KEYNOTE ADDRESS BY
INTERNATIONALLY RENOWNED SPEAKER
R. DAVID LANKES
R. DAVID LANKES is a passionate advocate for libraries and their essential role in today's society earning him the American Library Association's Ken Haycock Award for Promoting Librarianship in 2016. He also seeks to understand how information approaches and technologies can be used to transform industries. In this capacity, he has served on advisory boards and study teams in the fields of libraries, telecommunications, education, and transportation including at the National Academies. He has been a visiting fellow at the National Library of Canada, The Harvard School of Education, and was the first fellow of ALA's Office for Information Technology Policy. His book The Atlas of New Librarianship won the 2012 ABC-CLIO/Greenwood Award for the Best Book in Library Literature. LEARN MORE
THE MEMBER DAY PHILOSOPHY 
& THE 2020 THEME "BEYOND ALL LIMITS"
THE MEMBER DAY PHILOSOPHY: At Illinois Heartland Library System, we believe that libraries are the cornerstones of healthy communities, and librarians are the keystones that allow them to stand. We also believe that librarians deserve opportunities for professional development and networking regardless of the sizes, budgets, and locations of their libraries.
To say "thank you" for the work you do in your towns, districts, schools and colleges, and institutions, we have developed Member Day, an annual conference exclusively for the library leaders, staff, and trustees of IHLS-member multi-type libraries. Usually an in-person event held in the center of our service area, this year's Member Day is virtual, enabling us to provide a safe and accessible way to continue to offer a free day of inspiration, relevant learning seminars, opportunities to share ideas with other library professionals, and—of course—to win prizes and have a little fun along the way.
2020 THEME: This year's theme, Beyond All Limits, reminds us that we can overcome obstacles—whether they originate from within or without—and reach our goals when we climb each ladder rung by rung.
What to Expect
Immerse yourself in a day of learning, connection, and fun
alongside library professionals from across central and southern Illinois
Learning
Choose from 2 live keynotes and 6 live breakout sessions
designed to meet the professional development needs of our multi-type membership
Earn PDH hours for school librarians
Connection
Develop your professional support system and exchange ideas in attendee chat rooms
Virtual Exhibits
Explore what's new and exciting with library industry vendors in the virtual exhibit hall
Prizes
Win one of several great prizes 
Apparel
Engage in the spirit of Member Day with conference short and long-sleeved tees, polos, and hoodies.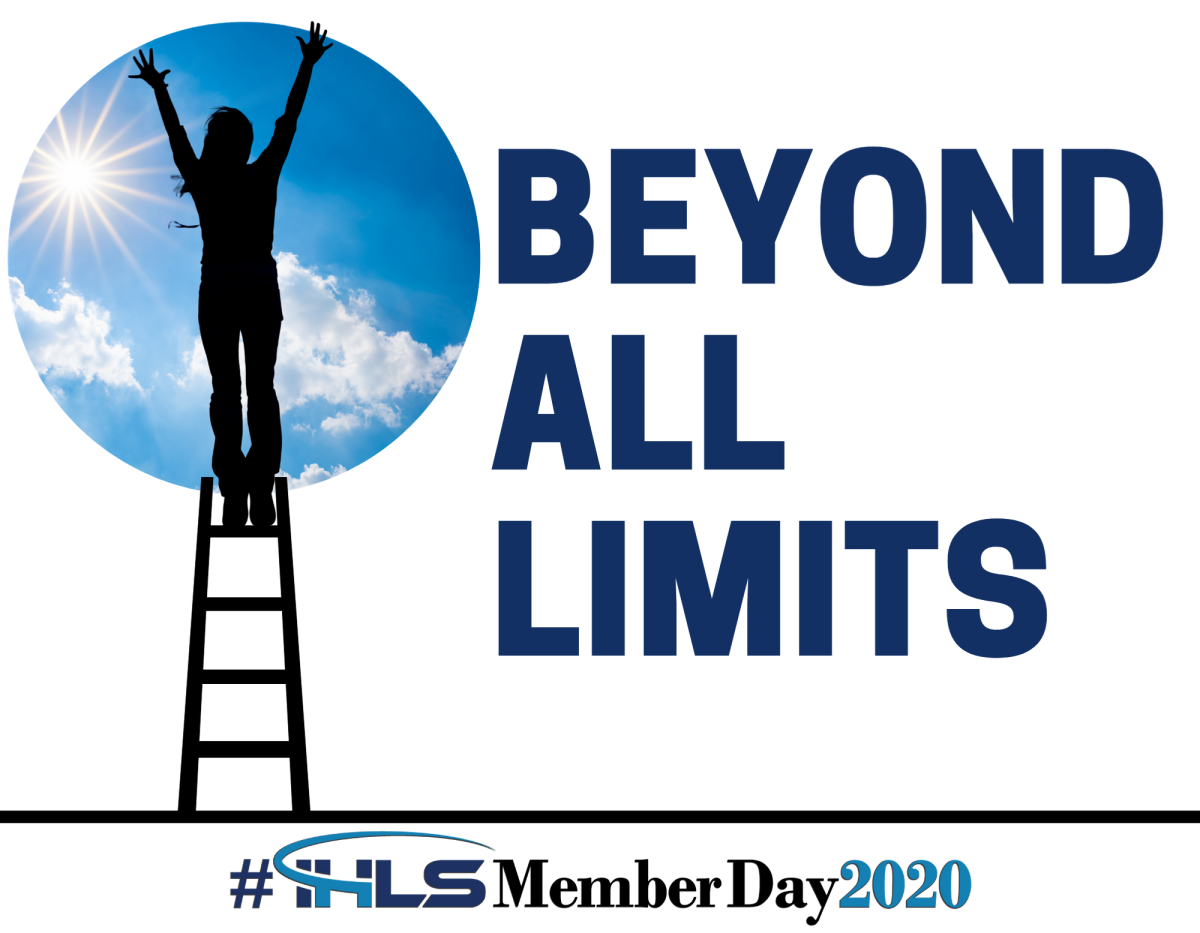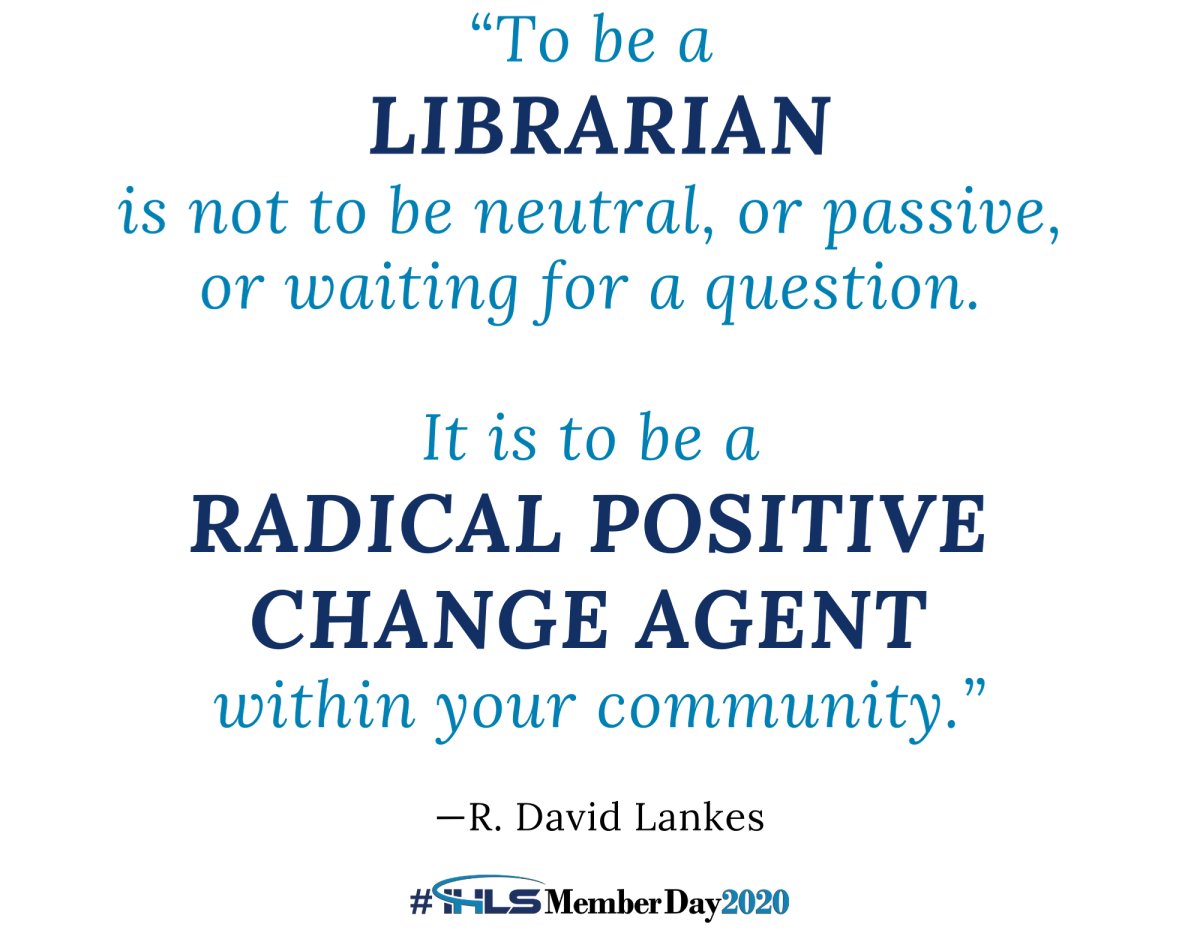 Pre-Order Deadline: October 28, 2020
Place orders by October 28 to receive them in time to wear them on Member Day 2020!
Event Sponsors
Member Day can be made available at no cost to IHLS-member libraries thanks to our generous sponsors. 
Please consider them when making your next purchasing decisions!
Presenting Sponsor

Partner Sponsors

Exhibitor Sponsors
Interested in Reaching Up to 524 Libraries by Sponsoring this Event?