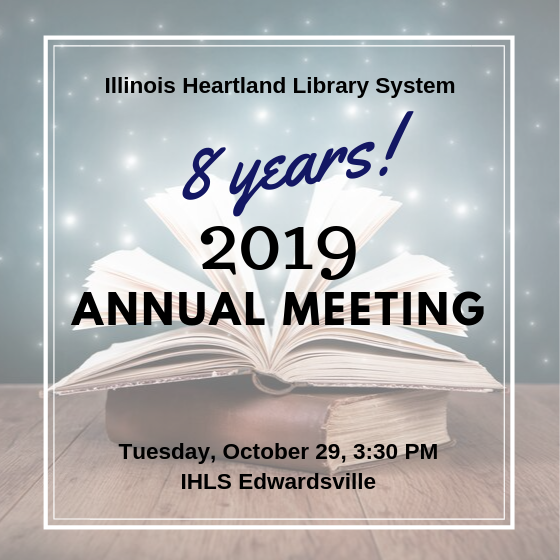 You are cordially invited 
to join the
staff and trustees
of
for the

2019 IHLS Annual Meeting
and Celebration
of the year past
with 
networking, dinner, and dessert
3:30-5 PM
Tuesday, October 29
Followed by the meeting of the IHLS Board of Directors at 5 PM
Illinois Heartland Library System - Edwardsville Hub
6725 Goshen Road | Edwardsville, IL 62025
If you do not have an account in L2, you may RSVP by email to Stacie Bushong.
RSVPs are needed no later than 3 PM on Friday, October 25.
Please note any dietary or special needs when you RSVP.
 
RSVPs for the 5 PM Board Meeting are taken separately.
Please RSVP for the Board Meeting here.