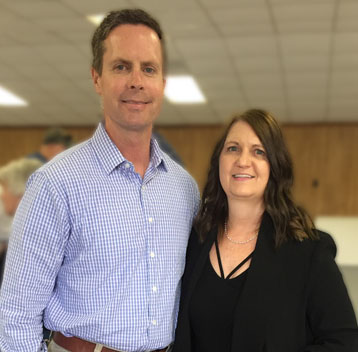 On May 7, IHLS Executive Assistant Stacie Bushong met with U.S. Representative Rodney Davis at the Sorento Municipal Center where he was meeting with constituents.
Stacie thanked Mr. Davis for his support of the Institute of Museum & Library Services (IMLS) and asked for his support to maintain funding for the Innovative Approaches to Literacy grant program which was authorized by the Every Student Succeeds Act (ESSA). Stacie also shared with the attendees information about IHLS and what we do.
Stacie also shared a District 13 Savings graphic with Mr. Davis to demonstrate just a small sampling of what library patrons in his district saved last year, including his hometown library in Taylorville.