Think Outside the Barn (TOTB) was created by a group of central Illinois librarians for the sole purpose of promoting libraries and literacy to the farmers, students, families, and agri-business leaders attending the biennial Farm Progress Show in Decatur, Illinois. This year, the 2019 Farm Progress Show was held August 27-29.
Librarians from all around the central Illinois area gathered at the booth to promote library services and raise awareness of libraries in small and rural communities. Thousands of people from all over the world attended the Farm Show and learned how valuable libraries are through conversations in the TOTB booth. Attendees also appreciated the free paperback books that were handed out! Every book has a sticker on it that says, "A gift from your Illinois library." Raising awareness for ALL libraries.
Each year, people who stop by the booth are often amazed that the books are free, and anxious to talk about their own libraries. Yet, there are still some who are unfamiliar with library services and surprised to hear about all of the many opportunities libraries offer. This unique advocacy project has proved to be a wonderful tool in spreading the message that libraries are important for literacy and lifelong learning.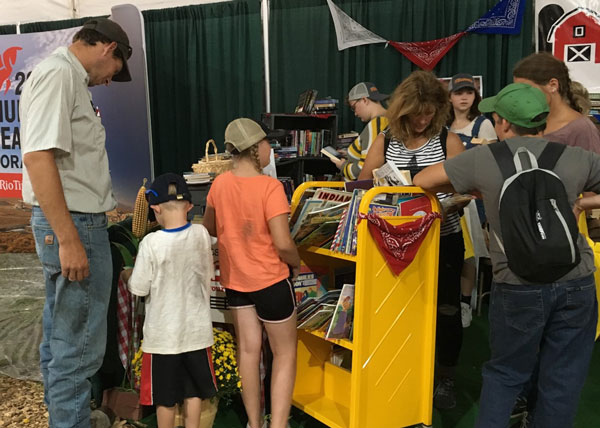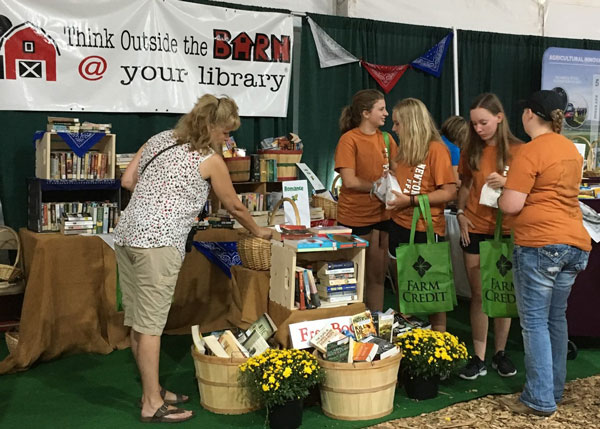 Over 1,500 people visited the booth and visitors came from as far away as Italy, Brazil, Great Britain, and other locations around the world.
The last Farm Progress Show (FPS) I came home with a bunch of junk. The books were the good things I got!
Thank you to all the libraries that sent donations, books, and volunteered for the booth.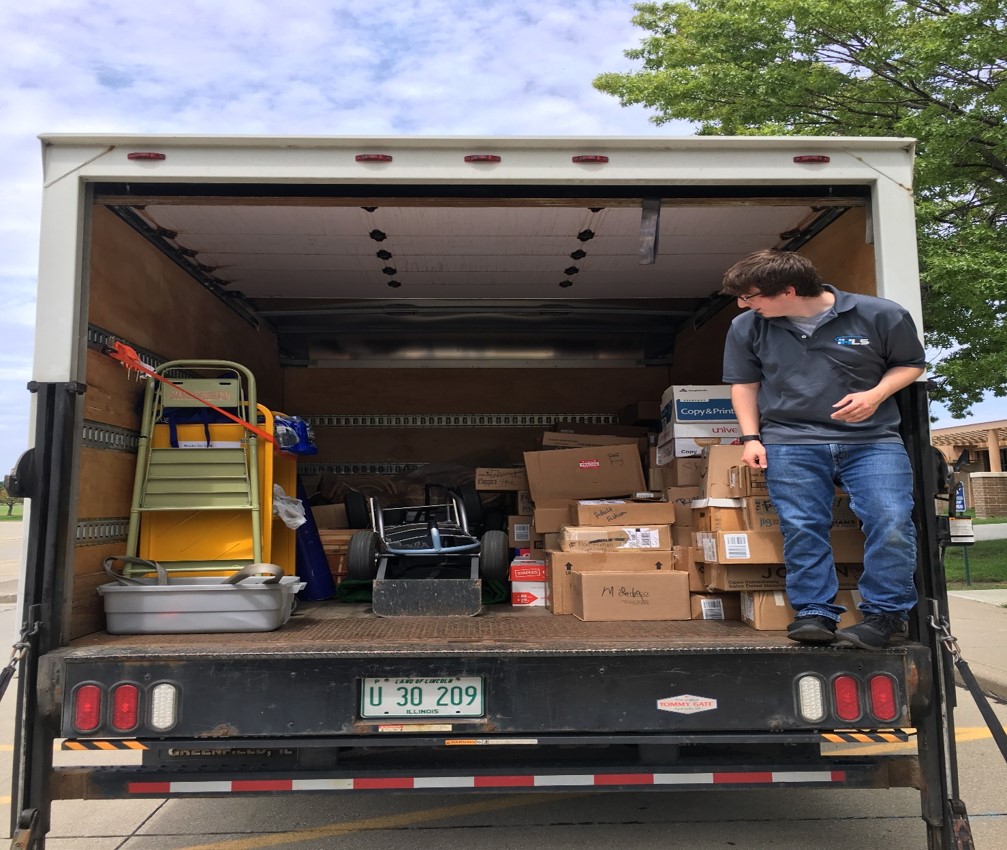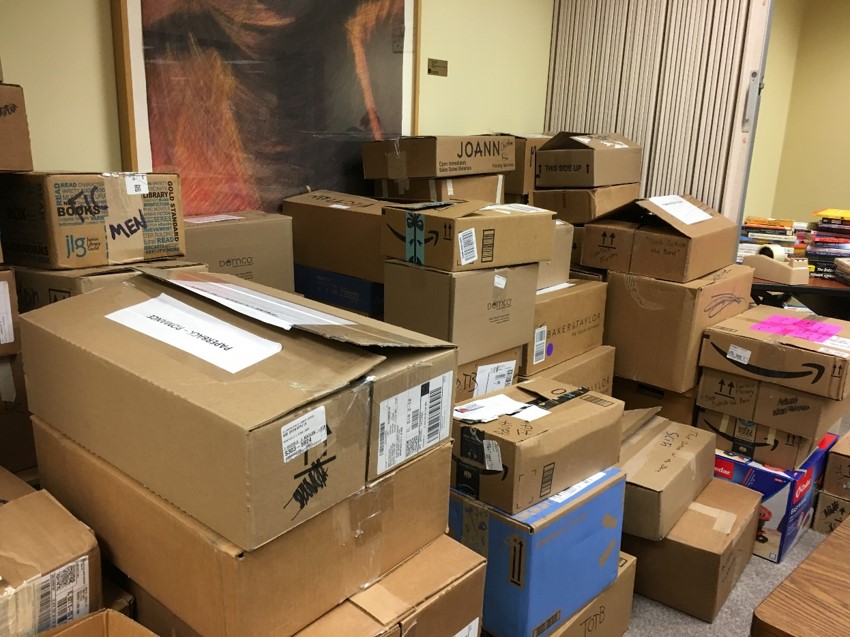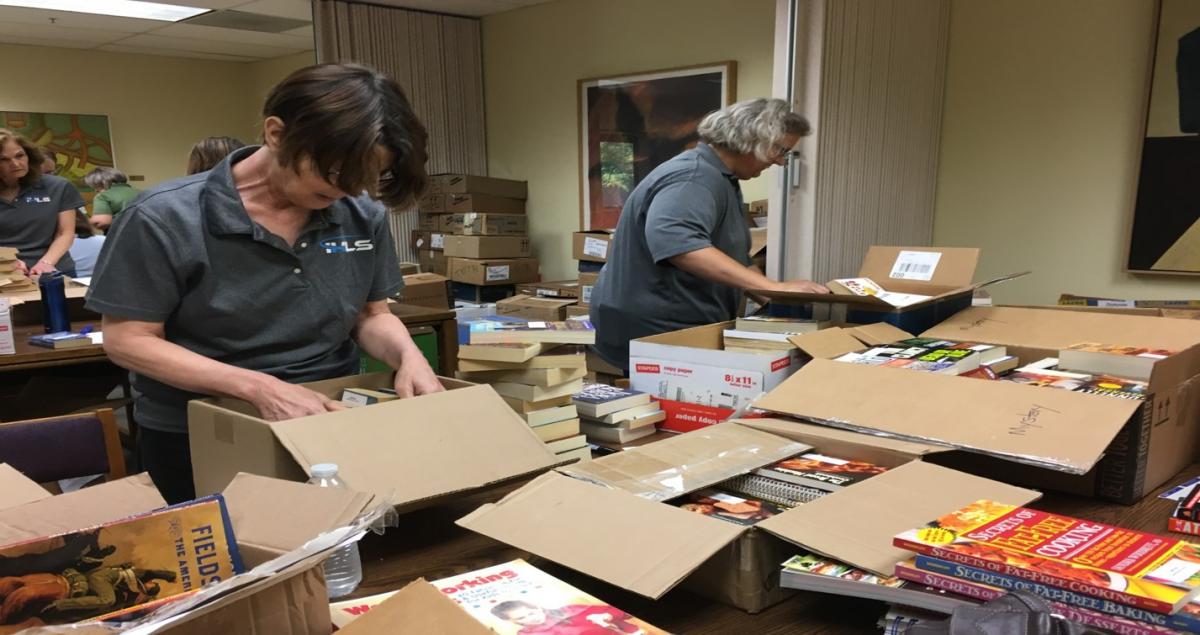 The IHLS delivery team was excited to help by picking up donated books from member libraries and delivering them to the Richland Community College Library where they were sorted. Delivery staff also volunteered for set-up and booth time.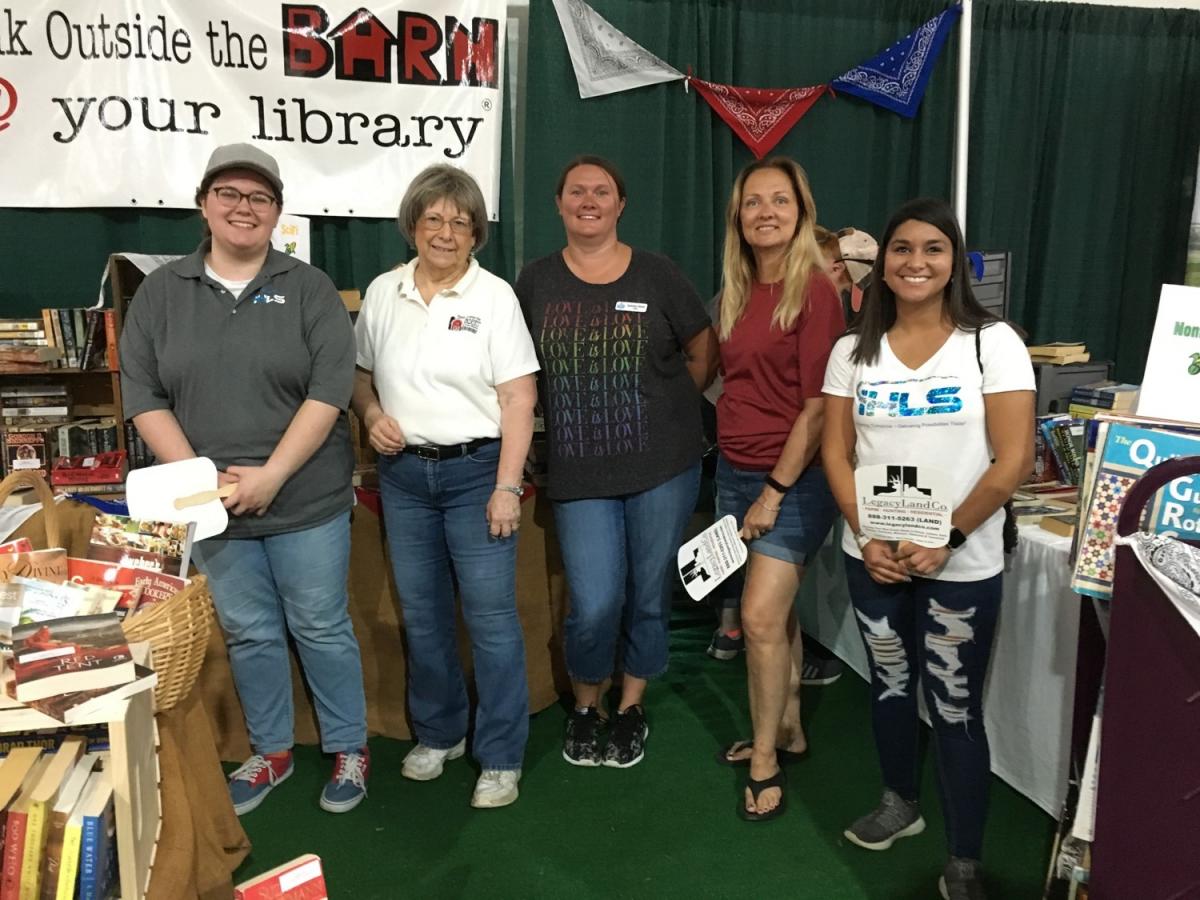 View the full Farm Progress Show presentation by Beverly Obert, Atwood Hammond Public Library District.