The DeKalb Public Library has a collection of Arabic books they wanted cataloged. Arabic is a language that the Cataloging Maintenance Center (CMC) was not familiar with; however, one of the CMC catalogers has a niece that is fluent in Arabic. A road trip was taken to St. Louis, Missouri, to solicit the niece's aid. The niece applied an Arabic keyboard to her computer thus giving her the proper keys to type for the Arabic symbols. She also could use the same keyboard to type the transliteration of the symbols into alphabetic letters. She typed the information into a Google doc, shared the document with the CMC cataloger, and the CMC cataloger was able to paste the proper Arabic symbols and letters into the bibliographic record.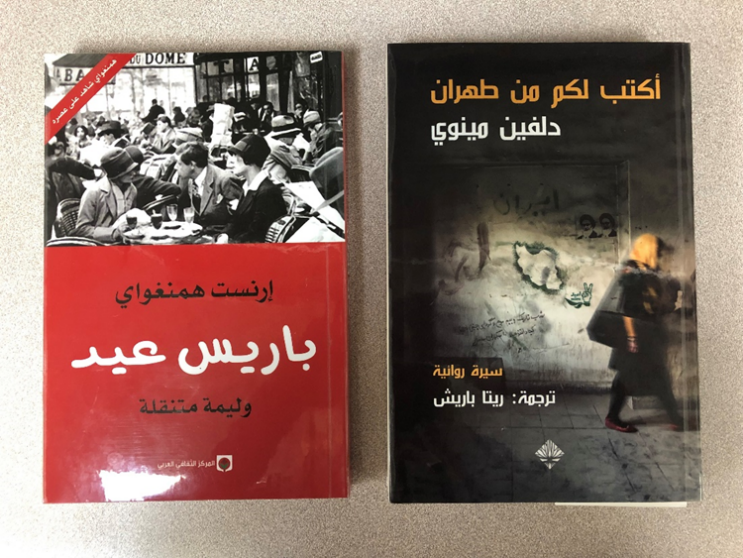 The book on the right is I'm writing You from Tehran by Delphine Minoui. The book on the left is A Moveable Feast by Ernest Hemingway.  Arabic books are read from what we would commonly think of as the back of the book to the front.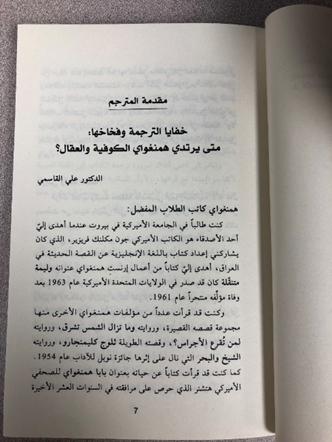 First page of an Arabic book:
The book reads right to left, starting at what we would commonly think of as the back of the book.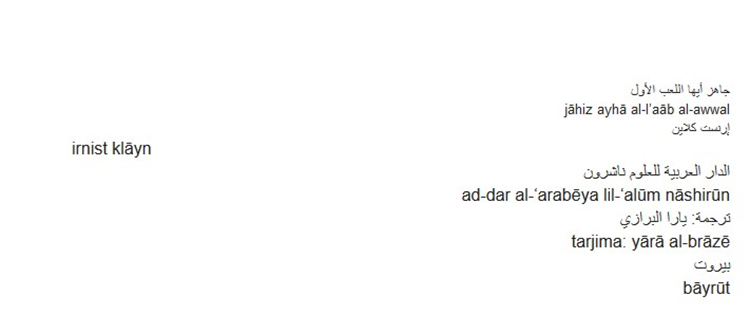 The translation was shared via a Google doc with the Arabic and the Arabic transliteration, which was copied into the bibliographic record.
The CMC is currently in process of cataloging some Vietnamese and three more Arabic bi-lingual books, one of which is Arabic and an African language.

One of the services of the Cataloging Maintenance Center is helping Illinois libraries catalog special collections to make it available to the public. Eligible collections of material in most modern European languages can be accommodated. If you have such an item, the CMC may be able to help. Contact them at 618.656.3216 x503 or visit their webpage.
Funding for the Cataloging Maintenance Center is provided through the Illinois State Library and the Secretary of State and administered by Illinois Heartland Library System. The CMC provides statewide cataloging support for Illinois libraries including free original and copy cataloging of eligible special collections, consultation on metadata projects, database cleanup for LLSAPs, cataloging training, and more. Learn more at www.illinoisheartland.org/cmc.