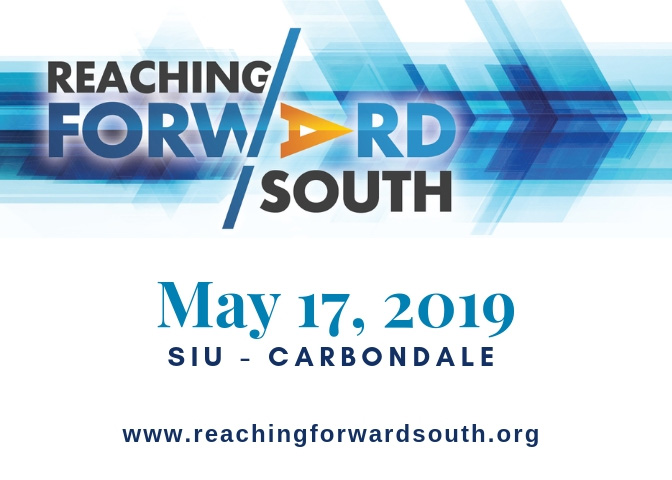 The Future is ALWAYS Beginning Now
May 17, 2019 | SIU-Carbondale
Great news! Reaching Forward South (RFS) is headed to downstate Illinois. This year RFS will be on May 17, 2019, at the Southern Illinois University in Carbondale and will be looking towards the future.
Look for sessions on Census 2020, the minimum wage increase, and strategic planning.
There will be great information on attracting board members, listening to your community, and service/comfort animals in the library.
Hot Topic sessions include social workers in the library, going fine free, and alternatives to Dewey.
RFS is $75 per person and includes breakfast, lunch, snacks, and programming. After April 30 the cost will be $100.
For more information and to register, go to: www.ReachingForwardSouth.org.
If you have any questions, please contact RFS 2019 Chair - Ryan A. Franklin at 217-785-5615 or rfranklin@ilsos.net