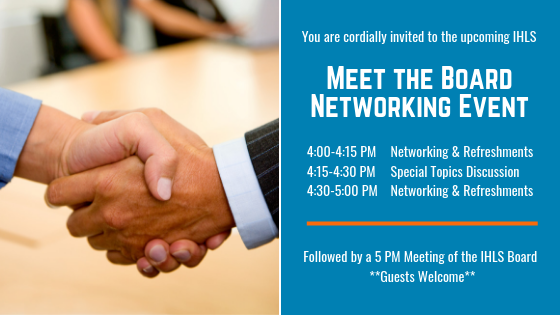 Tuesday, Nov. 26, 2019 | 4:00 PM
IHLS Champaign Office
You are invited to an IHLS Board Networking event on Tuesday, Nov. 26, 2019, at the IHLS Champaign Office. This is a great opportunity to meet IHLS board members and network with other library staff.
Topic of discussion will be TIFs. Hosting the event will be board members Bev Obert and Bill Wagner. Light refreshments will be served.
Are you a library board trustee and don't know your L2 login?
RSVP by email to Stacie Bushong.