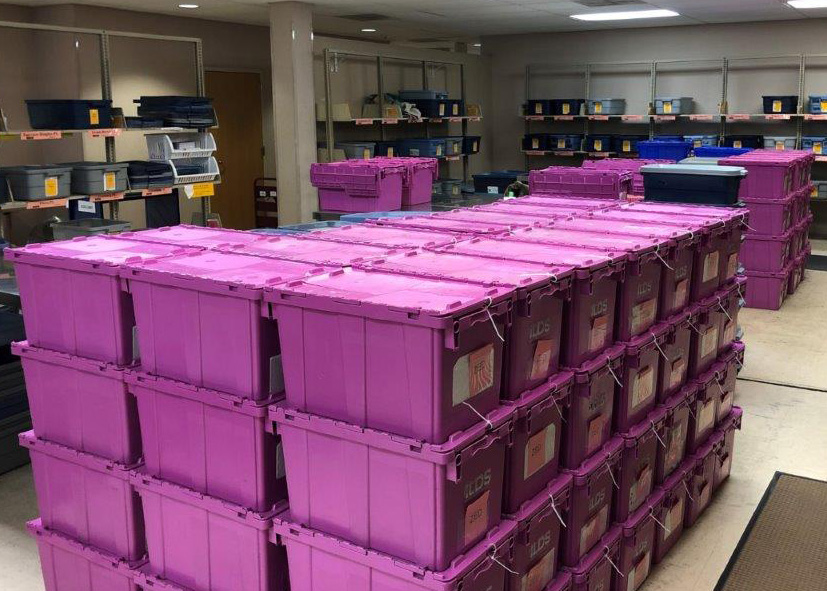 The IHLS Delivery hubs have been a sea of tubs this week! On Friday, the overnight ILDS route (hub to hub) in Edwardsville was cancelled due to inclement weather and there was not delivery on Monday due to the Martin Luther King Jr. holiday. Regular routes were heavier than normal on Tuesday and Wednesday. On Tuesday, the Champaign hub sorted 12,329 items from regular delivery.
On Wednesday morning each hub was busy sorting the pink ILDS tubs. Champaign sorted 68 pink tubs and all hands were also on deck at the Carbondale hub, where 43 pink tubs were sorted, which is about twice their normal amount. The Edwardsville hub had 91 pink tubs to sort before the regular drivers came in with their loads.
The Delivery department would like to thank all of you for your patience as we are hard at work sorting your items.
Photo: Pink tubs to be sorted at the Edwardsville hub on January 22.