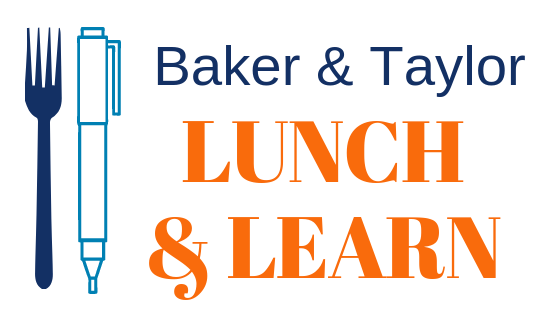 Tuesday, October 15, Champaign
Wednesday, October 16, Carbondale
Thursday, October 17, Edwardsville
Please join Baker & Taylor's (B&T) Brendan Pearce for a lunch and learn series to learn more about the world's leading collection performance improvement solutions, including Collection HQ (cHQ) and Evidence Based Selection Planning (ESP).
collectionHQ is the world's leading collection performance improvement solution which is being used by Libraries across the globe (350 US Public Libraries). By extracting evidence from the ILS, cHQ helps a library to make more informed decisions around how they select items and manage/promote their existing collection. The solution is proven to deliver significant savings, efficiencies and performance improvements by helping Libraries to: - build evidence based spending plans (to maximize $$), align/right size the collection with Patron demand (improving the quality and relevance of each collection), strategically weed the collection of dead/grubby items, help to identify dead items and get these circulating (to generate a return on the investment made in these items), access to a dashboard to evaluate performance improvements.
ESP (Evidence Based Selection Planning) is a predictive analytics solution that offers an insight into the likely performance of an item before a library actually purchases it. This is achieved by combining the power of collectionHQ data analytics with B&T's collection enhancement services (this is a number of data points). A complex algorithm (which uses machine learning – the same as Apple, Amazon and Netflix) will analyze this data and provide a cart ranking (in TS360) which will predict the likely performance of an item in the library over the next 12months. This gives selectors a powerful insight into the likely performance of an item before precious collection $$ are invested. The prediction for each item is delivered through the 0-10 ranking result (based on the data points and cHQ trend data analytics that the algorithms will interrogate).
An interesting 'hot' topic at present is around something we call DOA (Dead on Arrival). For our US customers, we analyzed their cHQ data and looked at book material purchased over a 12 month window to see how these had performed. After averaging these figures out, the figures show that 20% of total items added to the collection during that period circulated less than two times. At around $15 per item, this can be a substantial amount that is invested in items that circulate poorly. cHQ can help libraries to identify DOA items in their collection and get these circulating, while ESP can help with future buying and the selection of items which are predicted to circulate well. The combined power of cHQ and ESP is immense!
To read more about these products, take a look at the Collection HQ Brochure and Infographic, the ESP flyer, and a more in-depth white paper called Future Proofing Public Libraries.
To sign up for a Lunch and Learn demo at one of the IHLS hubs, please register in L2:
Tuesday, October 15, Champaign
Wednesday, October 16, Carbondale
Thursday, October 17, Edwardsville