by Anna Yackle
Sharing my library visits is my way of helping our membership feel more connected regardless of where we are located in the system. The work you do has a lot in common, but every library has something special about it. Every librarian has special insight into the way things get done in their library. My hope is that by sharing my visits, you get to know each other better and you feel free to contact each other and share experiences.
Our libraries are great, and I recommend you stop by and visit other IHLS libraries whenever you get the chance. Recently, I visited Dianne Brumley at the Lawrence Public Library and Rosemary McCarry at the Sidney Community Library.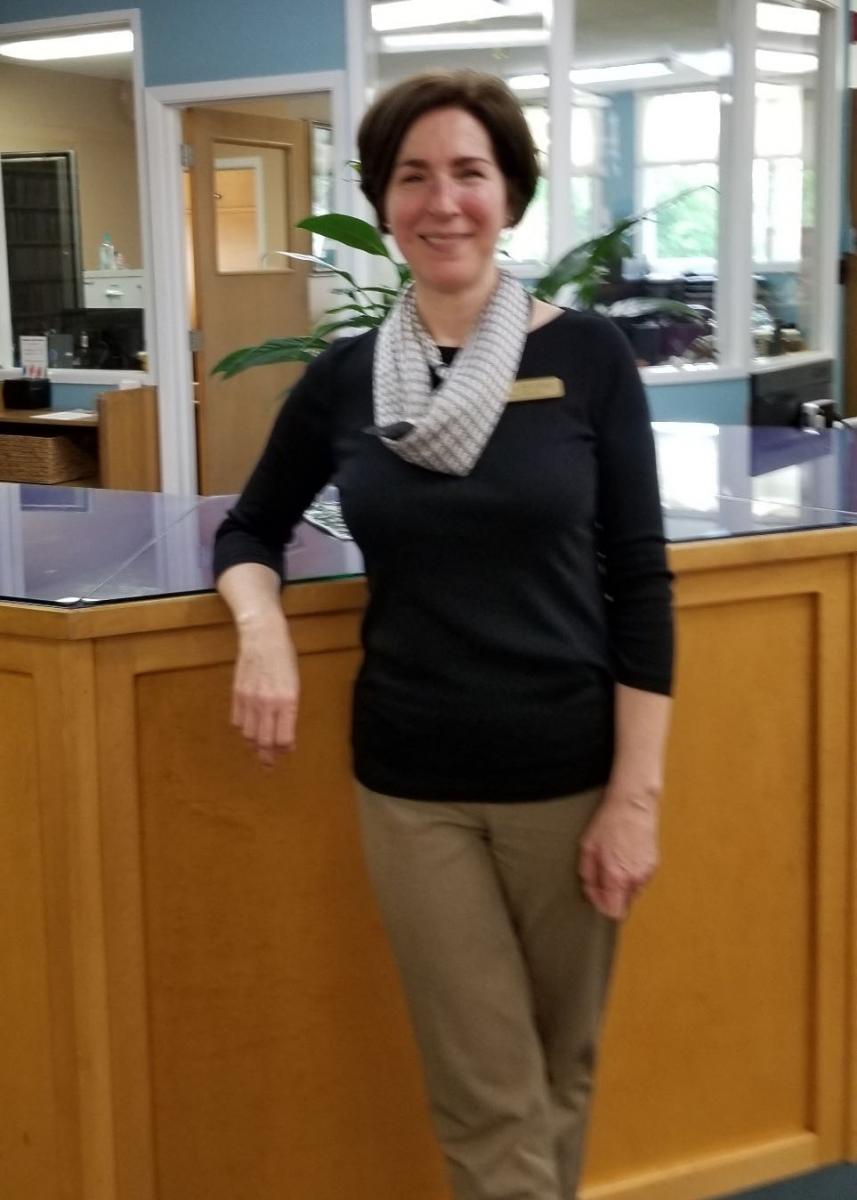 Lawrence Public Library Visit
Recently, Dianne Brumley, director of the Lawrence Public Library, welcomed me to her library and showed me around. Dianne has a couple of years under her belt and feels positive about the future of her library. She is blessed with a diverse board that includes people with expertise in construction, financial, and legal matters, plus a lot of civic pride and a desire to see their library succeed.
Even though she had worked at the library before being named director, she decided to explore some of the library's nooks, crannies, and forgotten corners. The effort paid off by discovering a valuable piece of art in the boiler room and some other material of historical value. The painting is with an art dealer waiting for a buyer.
If you are in Lawrenceville, explore the town and then discover the town's real treasure, the Lawrence Library.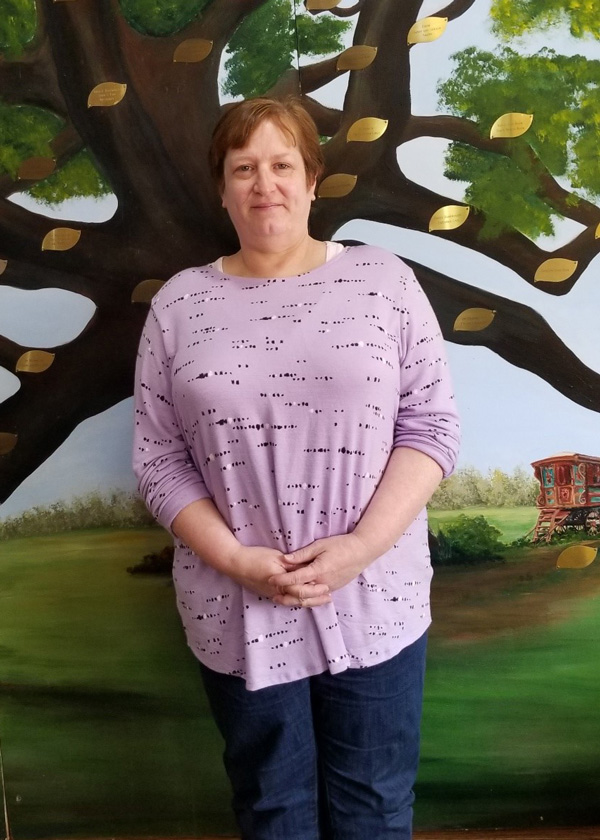 Sidney Community Library
Rosemary McCarry, director of the Sidney Community Library, is proud of the renovation involved in keeping the historic touches of her building's original interior while making it into a functional and inviting space for her community to visit. I really loved the original tin ceiling.
In Rosemary's picture you can see a mural painted by a local artist. Part of that mural is the library's "giving tree" with the names of donors inscribed on the leaves. People in Sidney support their library, but Rosemary would like to see more traffic come through her door and to secure more funds.
The Board is exploring becoming a district. Any of you who have had experience with this process might contact Rosemary and share your experience.
Contact Us:
If you would like a site visit or someone to attend a networking group or board meeting, contact Ellen Popit, Associate Director, or Anna Yackle, Membership Coordinator.