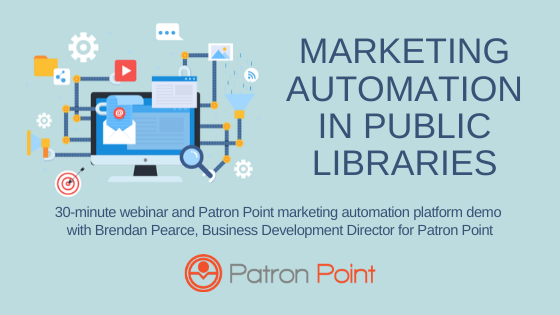 Tuesday, May 26, 2020
10 a.m.
a 30-minute live-streaming webinar with a look at Patron Point
Please join IHLS and Patron Point's Brendan Pearce online on Tuesday, May 26, 2020, from 10 to 10:30 a.m. as he shows you how marketing automation can streamline your customer engagement, help strengthen the library brand, and build awareness of all the wonderful things your library offers your community. Hear how libraries around the world are connecting Patron Point's marketing automation platform to their ILSs (integrated library system) to leverage the wealth of data and transform library processes.
A recording of the webinar will be available to stream for registered attendees who cannot join the live session.