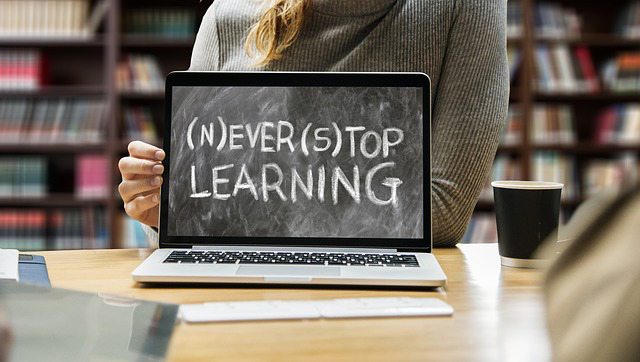 First up: Design Thinking for Libraries and Trustee Training.
Next up: you tell us!
Member libraries have been asking for the return of continuing education, and IHLS listened! The budget crisis of 2010 eliminated continuing education as a core service, and restoring the financial means to provide limited continuing education opportunities has been slow. It is our goal to place renewed emphasis on continuing education and we have begun taking steps to achieve this. We recently held 'Design Thinking for Libraries' and 'Forging Strong Relationships Between Library Trustees and Directors.' We also added continuing education to our 
FY2020 Operational Plan
.
Design Thinking Basics & Follow-Up Resources
On June 12 and 13, IHLS brought two experts in design thinking, Sasha Neri and Diane Marshbank Murphy, to Edwardsville to teach over 130 library and system staff the concept of design thinking and its application in libraries. Design thinking is a creative, evidence-based, and customer-centered process for solving problems. The process includes five stages which can circle around rather than having strict start and end points. These stages are: defining your challenge, inspiration, ideation, iteration, and getting to scale. The stages are then broken into a number of steps and strategies. Problem identification may include asking "what if" and "how might we" questions and voting on a focus. Research may include looking for similar problems in other industries, immersive experiences and observation, or audience interviews. Idea generation may include brainstorming while deferring judgment, encouraging wild ideas, and setting goals for generating a certain number of ideas within a set time, followed by sorting ideas into categories and defining themes. Further imagining the most promising ideas may include using models, storyboards, sketches, role-playing, digital mockups, or draft advertisements as prototypes and then soliciting feedback from the target audience. Only then is the idea fully developed. The phases and steps can be completed in a one-day marathon, as demonstrated by the training, or over several days or weeks.
For those of you who attended (and for those who didn't), the complete Design Thinking for Libraries book can be downloaded for free at designthinkingforlibraries.com (click "Download the Free Toolkit"). Their free resources also include a workbook and a shorter booklet titled Design Thinking in a Day: An At-a-Glance Guide for Advancing Your Library. Those who attended the training will find the at-a-glance guide particularly useful.
Trustee Training
In addition to training opportunities for libraries, many of our members have expressed the need for training for library board trustees. Trustees are the backbones of public libraries, but many trustees find themselves in the position without really understanding the full scope of the duties, responsibilities, and legal requirements of their positions. IHLS's Trustee Training series addresses this. 'Forging Strong Relationships Between Library Trustees and Directors' is the first of this series.
If you would like to bring trustee training to your library, please contact Anna Yackle by email or at 618-985-3711 x618.
What Do You Want Next?
One workshop for libraries and a series for public library trustees may be a small start; however, IHLS has ambitions for formulating plans for additional continuing education opportunities. We need you to tell us what types of training your library staff needs most. If you have ideas and requests for training, please contact Anna Yackle by email or at 618-985-3711 x618. Our ears are always open and ready to listen.