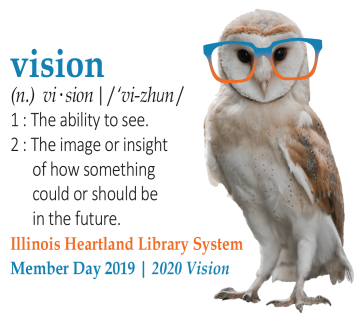 Register Now -- Space is Almost Full for IHLS Member Day 2019!
November 7, 2019
9:30 a.m. – 4 p.m.
Thelma Keller Conference Center
1202 North Keller Drive​
Effingham, IL 62401
Immerse yourself in a jam-packed day of library learning designed just for you—this year with expanded tracks! Update your knowledge, find new tools, and meet and share ideas with others from the diverse library world of Central and Southern Illinois. FREE for IHLS members.