Advocate for Your Library!
Advocacy
Library staff often have little time to advocate for their libraries or libraries in general. Yet, our very existence depends on our users finding and expressing value in what we can provide. Below you'll find advocacy tool kits and curated resources for a variety of topics, with additional topics being added as new circumstances arise. Help retain and improve library services, including equal access to information for all, by using these resources with your library staff, patrons, and trustees.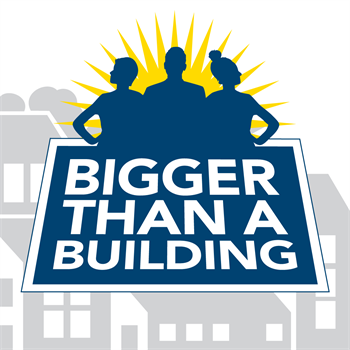 Added May 2020
With most Illinois library buildings closed to the public, it's more important than ever to convey the message that libraries are still working to serve their communities. Our patrons, as well as decision-makers, need to know that we're bigger than our buildings. 
Illinois Library Association's Bigger Than A Building campaign is designed to help the library community quickly convey information to its constituencies during the Illinois Stay at Home executive order. Resources are growing. Please check back often.
GO TO ILA'S BIGGER THAN A BUILDING ADVOCACY CAMPAIGN TOOLKIT
Added January 2020
Illinois Library Association has arranged a spring series of legislative events as opportunities for you to meet with your state and federal legislators and speak with them about issues affecting you and your library. Library trustees, directors, and staff from public, school, and academic libraries are encouraged to attend and participate. Three of these meet-ups are in central and southern Illinois.
FIND YOUR CLOSEST LEGISLATIVE MEET-UP
Added December 2019
The 2020 Census is just around the corner, and IHLS, Illinois Complete Count Commission, and the Illinois State Library are asking libraries to do their part in making sure as many people are counted as possible—and it's imperative we do so to help ensure Illinois gets the federal funding we need. Here's why it matters and what Illinois libraries can do.
VIEW ILLINOIS LIBRARIES AND THE 2020 CENSUS INFORMATION
Added September 2019
In the last several months, publishers of e-books and e-audiobooks have been changing the way they license content and imposing excessive restrictions on access to new titles. This is on top of the existing trend of library-targeted, time-limited licenses and licensing costs that can be up to six times higher than for an individual. Both the American Library Association and the Illinois Library Association list equal access to information as a core value, and ALA includes equal access to information as a core value of librarianship. While some restrictions are an expected reality, the new licensing models impose restrictions that make it far too difficult to ensure access to information for all. Limited access for libraries means limited access for library patrons, including those who count on our services the most. 
IHLS member public libraries now have a tool will help you share your library's value at a glance. Use it to communicate the importance of the library to customers, trustees, community leaders, and other stakeholders. It is as easy as plugging in numbers. Or, further customize it with colors, fonts, and text that match your library's branding.