Newsletter & Email Updates
Learn about the latest IHLS, SHARE, & CMC updates by signing up for one or more of our email lists.
Subscribe to Email Newsletters & Updates 
 
IHLS Emergency / Weather Alerts
IHLS will post route cancellations and hub closings on the IHLS homepage and send an alert to subscribers (see below).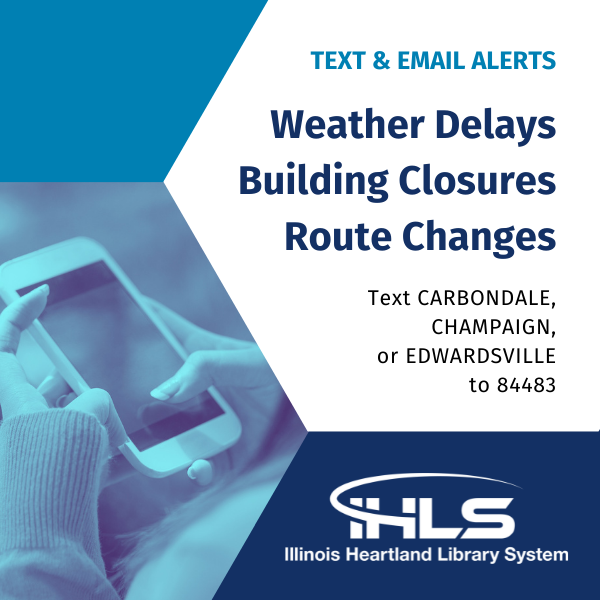 for Text Alerts
Text CARBONDALE, CHAMPAIGN, or EDWARDSVILLE to 84483
System-wide notifications will be sent to all subscribers.
Applicable service provider message rates apply.
To Unsubscribe from Text Alerts
Text STOP to 84483
for Email Alerts
Use the link below to navigate to RainedOut. If needed, search for and select "Illinois Heartland Library System." Follow the on-screen prompts to enter your email address and sign up.
Listservs
Trade ideas with other librarians and paralibrarians by joining one or more of our listserves, email exchanges created especially for IHLS-member libraries. Explore each one and sign up using the links below.