Congratulations to the Following School District Library Grant Recipients
Congratulations to the 2022 recipients of the State of Illinois' School District Library Grant!
Each year, the state legislature authorizes grants of up $0.885 per pupil, with a guaranteed minimum grant award of $850 per public school district. The grant award is based on funds appropriated by the General Assembly using student enrollment numbers as of Sept. 30. Grant applications are due annually on Oct. 15.
If you work in a public school library whose district is not on this list, or if your public school district has never applied before, please reach out to Leah Gregory, our Membership Coordinator School Liaison. She'll help your library claim your school district's grant for next year.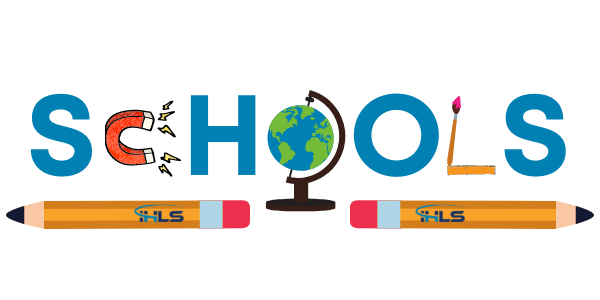 Congratulations to the following grant recipients:
Allendale CCSD #17
Altamont CUSD #10
Alton CUSD #11
Anna-Jonesboro CHSD #81
Arcola Community Unit School District #306
Argenta-Oreana CUSD 1
Armstrong Township High School District #225
Arthur Community Unit School District #305
Athens CUSD #213
Auburn CUD #10
Ball-Chatham CUSD 5
Bartelso Elementary School District #57
Beecher City CUSD #20
Belle Valley School District #119
Belleville Township High School District #201
Bement Community Unit School District #5
Benton CCSD #47
Benton CHSD #103
Bethalto CUSD #8
Bismarck-Henning Community Unit School District #1
Bond County CUD #2
Breese Elementary School District #12
Brownstown CUSD #201
Cahokia CUSD #187
Cairo School District #1
Calhoun CUSD #40
Carbondale CHSD #165
Carbondale ESD #95
Carlinville CUSD #1
Carlyle CSD #1
Carmi-White County CUSD #5
Carrollton C.U.D. #1
Carterville CUSD #5
Casey-Westfield Community Unit School District C-4
Central A & M CUD 21
Central Community High School District #71
Central Community Unit School District #4
Central School District #104
Centralia City School District #135
Centralia HSD #200
Century CUSD #100
Cerro Gordo CUSD #100
Champaign CUSD #4
Charleston Community Unit School District #1
Chester CUSD #139
Cissna Park Community Unit School District #6
Clay City CUSD #10
Clinton CUSD #15
Cobden USD #17
Collinsville C.U.S.D. #10
Columbia CUSD #4
Community Unit School District #6 of Edgar County
Cowden-Herrick CUSD 3-A
Crab Orchard CCU #3
Cumberland CUSD #77
Danville Community Consolidated School District #118
Decatur Public School District #61
DeLand-Weldon Community Unit School District #57
DeSoto CSD #86
Dieterich CU #30
Dongola CUSD #66
Donovan Community Unit School District 3
Dupo CUSD #196
DuQuoin CUD #300
East Alton-Wood River CHSD #14
East Saint Louis School District #189
Edinburg CUSD #4
Edwards County CCUD #1
Effingham CUSD 40
Egyptian CUSD #5
Eldorado CU #4
Elverado CUSD #196
Fairfield CHSD #225
Fairfield Elementary School District #112
Fisher Unit 1 School District
Flora CUD #35
Frankfort CUSD #168
Freeburg CCD #70
Freeburg CHSD #77
Gallatin County SD #7
Giant City CCSD #130
Gibson City-Melvin-Sibley Community Unit School District #5
Gillespie Unit School #7
Goreville SD #1
Granite City CUSD #9
Grant Community Consolidated School District #110
Greenfield C.U.S.D. #10
Greenview
Greenview CUSD #200
Hamilton County CUSD #10
Harmony Emge School District 175
Harrisburg CUSD #3
Heritage Community Unit School District #8
Herrin CUSD #4
High Mount School District #116
Highland CUSD #5
Hillsboro CUD #3
Hoopeston Area Community Unit School District #11
Hutsonville SD #1
Illini Central CUSD 189
Iroquois County Community Unit School District #9
Iroquois West Community Unit School District #10
Jasper County CUSD #1
Jersey CUSD #100
Johnston City CUD #1
Kansas Community Unit School District #3
Kell Consolidated School District 2
Lawrence County CUSD 20
Lebanon CUSD #9
Lincoln CHSD 404
Lincoln Elementary School District #27
Litchfield CUSD #12
Madison CUSD #12
Mahomet-Seymour Community Unit School District #3
Marion CUSD #2
Marissa CUSD #40
Maroa-Forsyth CUSD 2
Marshall Community Unit School District #C-2
Martinsville Unit School District #C-3
Mascoutah CUD #19
Massac County USD #1
Mattoon Community Unit School District #2
Meridian CUSD #101
Meridian CUSD 15
Milford Area Public Schools District 124
Millstadt CCSD 160
Monticello Community Unit School District #25
Morrisonville CUSD 1
Mount Olive CUD #5
Mount Pulaski CUSD 23
Mount Vernon School District #80
Mount Vernon Township HSD #201
Mount Zion CUSD 3
Murphysboro CUSD #186
Nashville CCD #49
Nashville CHSD #99
Neoga CUSD 3
New Athens CUSD #60
New Berlin Community Unit School District #16
New Simpson Hill S.D. # 32
Nokomis Community Unit School District 22
Norris City-Omaha-Enfield CUSD #3
North Clay CUSD #25
North Mac CUSD 34
Northwestern CUSD #2
Oakland Community Unit School District #5
Oakwood Community Unit School District #76
Oblong CUSD #4
Odin School District #722
O'Fallon School District #90
O'Fallon Township High School District #203
Okaw Valley CUSD #302
Opdyke-Belle Rive CCSD #5
Palestine CUSD 3
Pana Community Unit School District 8
Panhandle C.U.D. #2
Paris Cooperative High School
Paris CUSD 4
Paris Union School District #95
Pawnee Community Unit School District 11
Paxton-Buckley-Loda Unit #10
Pope County CUSD #1
Porta CUSD 202
Ramsey CUSD #204
Rantoul City Schools District #137
Rantoul Township High School District 193
Red Bud CUD #132
Red Hill CUSD #10
Richland County Community Unit District #1
Riverton CUSD 14
Robinson CUSD #2
Rochester CUSD 3A
Rome Community Consolidated School District #2
Roxana C.U.D. #1
Saint Elmo Community Unit School District #202
Saint Joseph Community Consolidated School District #169
Saint Joseph-Ogden Community High School District #305
Salem CHSD #600
Salem Elementary School District #111
Salt Fork School District #512
Sangamon Valley CUSD 9
Selmaville CCD 10
Sesser-Valier CUSD #196
Shawnee CUSD #84
Shelbyville CUSD 4
Shiloh Community Unit School District #1
Signal Hill School District #181
South Central CUSD #401
Southwestern CUSD #9
Springfield Public School District 186
Staunton Community Unit School District 6
Stewardson-Strasburg SD 5A
Sullivan CUSD 300
Summersville ED #79
Taylorville CUSD #3
Teutopolis CU #50
Thompsonville CUSD #174
Tolono CUSD 7
Triad C.U.D. #2
Tri-City CUSD 1
Trico CUSD #176
Tuscola School District #301
Unity Point SD #140
Urbana School District #116
Valmeyer Community Unit School District #3
Vandalia CUSD #203
Vienna Public School District #55
Vienna Township HSD #13-3
Villa Grove Community Unit School District #302
Wabash CUSD #348
Waltonville CUSD #1
Warrensburg-Latham CUSD 11
Waterloo Community Unit School District #5
Wayne City CUSD #100
Wesclin CUSD #3
Westville Community Unit School District #2
Whiteside School District #115
Williamsville CUSD 15
Windsor CUSD 1
Wolf Branch School District 113
Zeigler-Royalton SD #18