IHLS Edwardsville Office Furniture Giveaway Scheduled for Aug. 13
IHLS Edwardsville Office Furniture Giveaway
August 13, 2021, 11 a.m.–2 p.m.
Edwardsville Office - Front Parking Lot
6725 Goshen Rd., Edwardsville, IL 62025
 
Need a file cabinet, chair, or another piece of office furniture for your library? Illinois Heartland Library System might have you covered. We have a surplus of office furniture at the IHLS Edwardsville location, and we're offering it to IHLS-member libraries on a first-come, first-served basis—for free.
Visit the front parking lot of our Edwardsville office location from 11 a.m. to 2 p.m. Friday, Aug. 13, to browse desks, cubicle walls, chairs, file cabinets, and other office needs. All items are available first-come, first-serve during designated hours only. Libraries must have a vehicle to take away items and will need to load the items themselves. No early grabs.
Canvas delivery bags will be on sale, and complimentary water will be on hand.
Questions? Contact Sarah Taylor.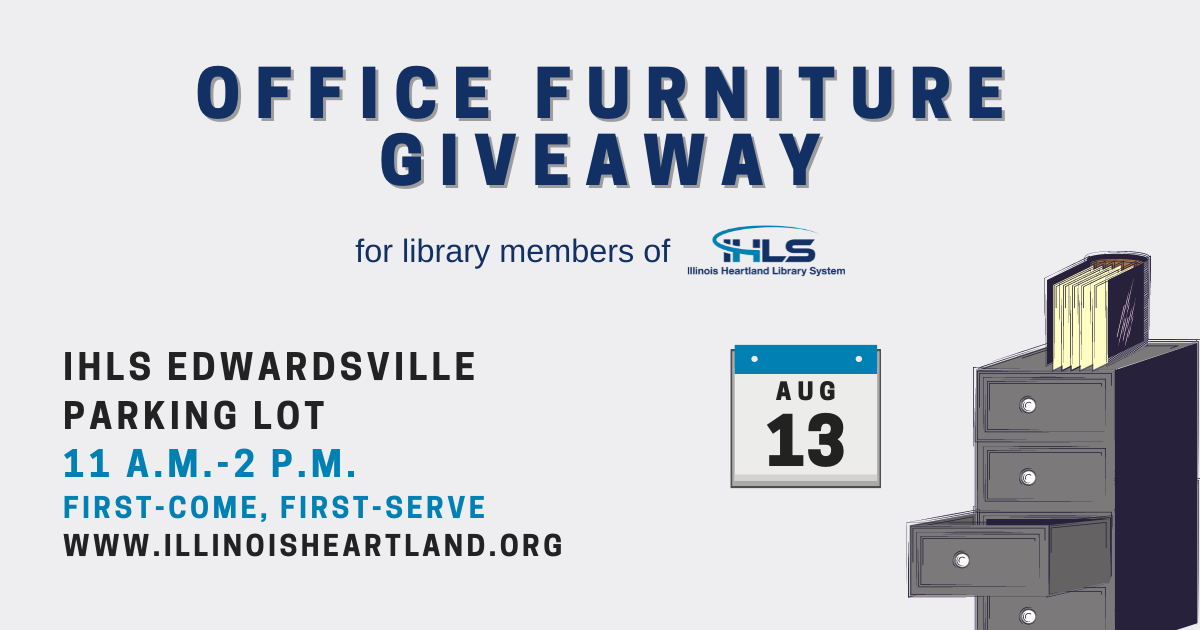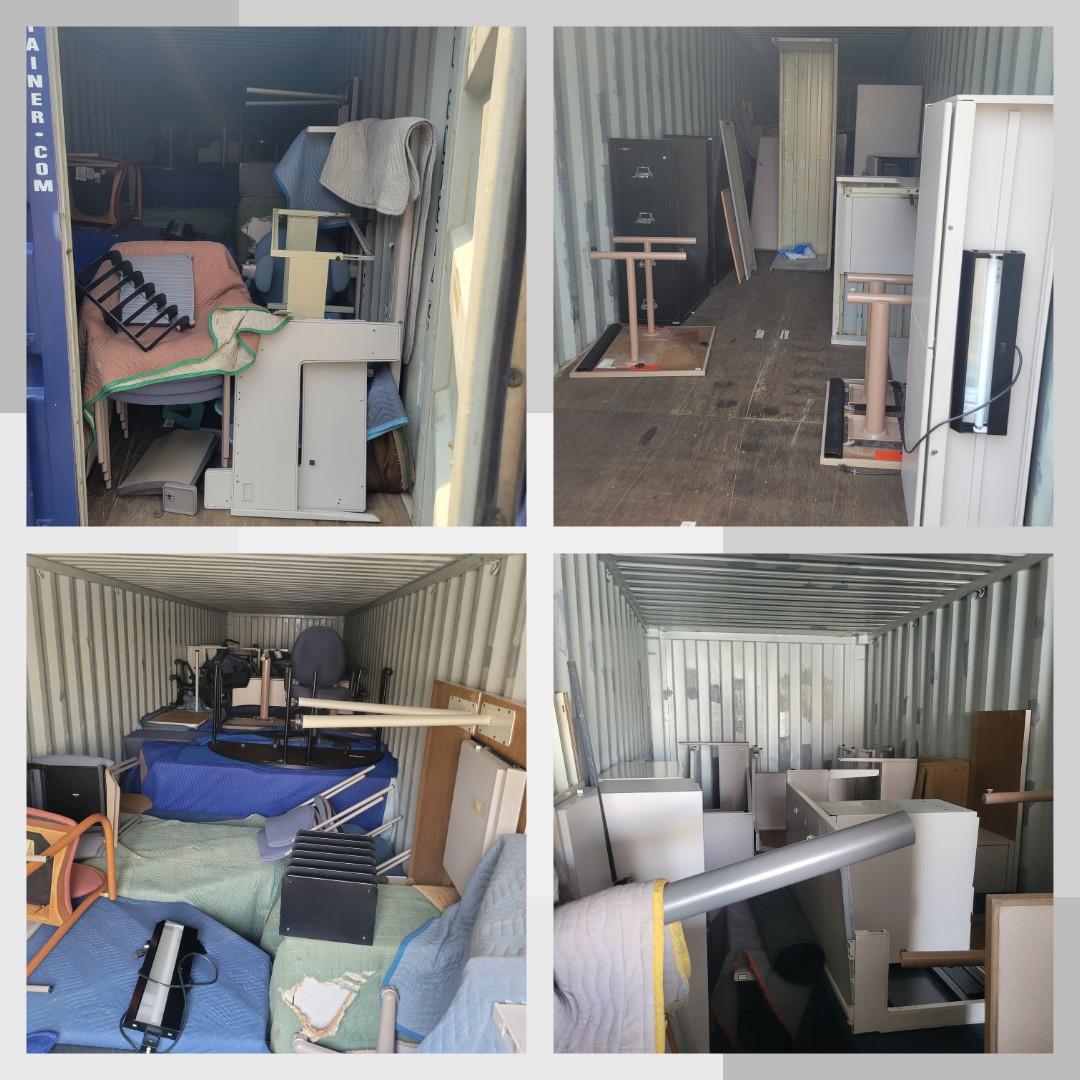 Photos of office furniture in two shipping containers