Mattoon Public Library received between 400 and 450 donated braille books from Eastern Illinois Area of Special Education, ranging from children to adult level. Most of the books are in braille only; however, the books have titles in standard text on the front cover (either typed or handwritten). Mattoon Public Library Director, Carl Walworth, asked the Cataloging Maintenance Center (CMC) to catalog these books for their collection.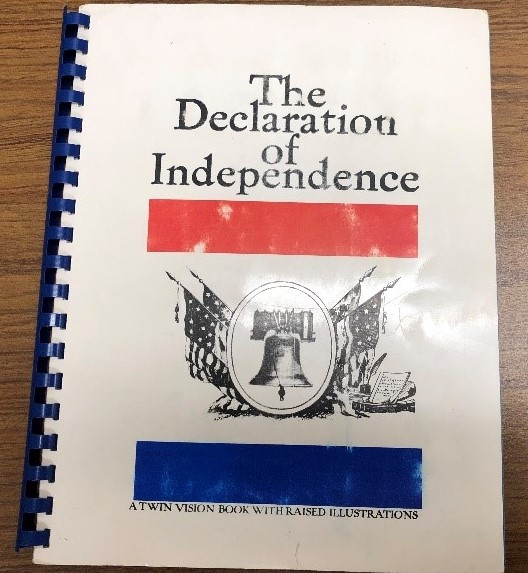 Declaration of Independence
One of the more interesting books is a braille printing of the Declaration of Independence (picture, left), which has a cool tactile element of the Liberty Bell (below left), the first United States flag (1777), and the 1959 United States flag (below right), inside the front cover. This is one of the few braille books that has both English and braille "text".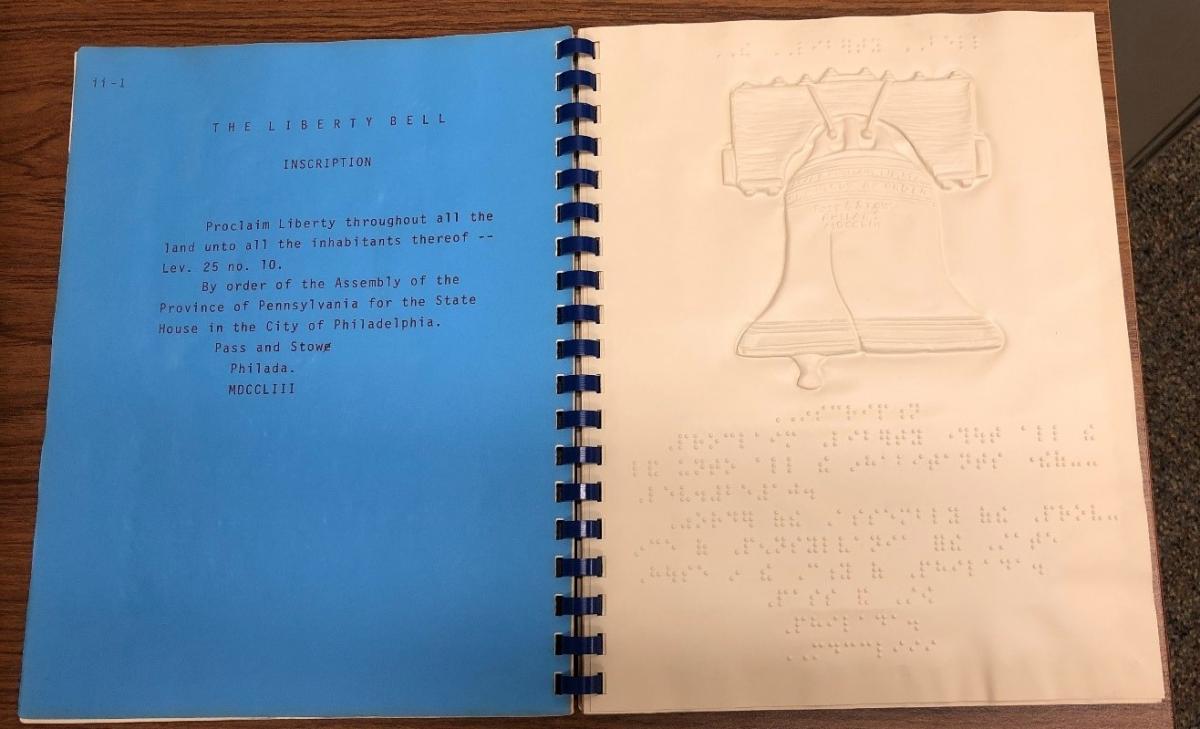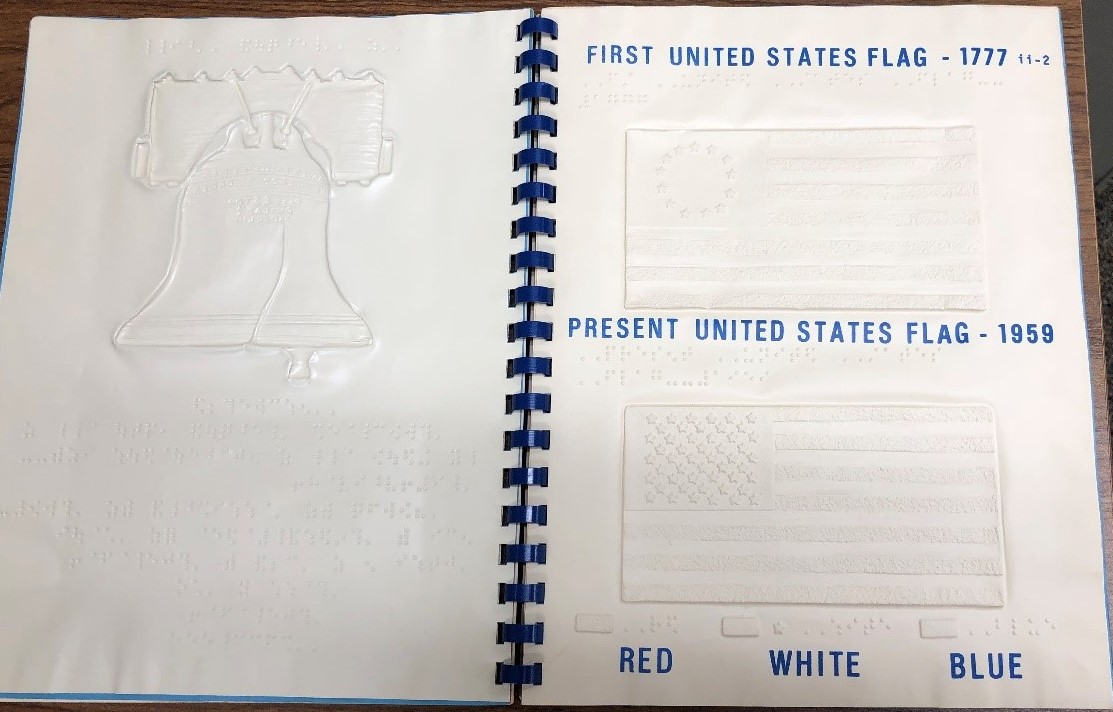 ---

One of the services of the Cataloging Maintenance Center is helping Illinois libraries catalog special collections to make them available to the public. If you have a special collection that needs to be cataloged, the CMC may be able to help. Contact them at 618.656.3216 x503 or visit the CMC webpage.
Funding for the Cataloging Maintenance Center is provided through the Illinois State Library and the Secretary of State and administered by Illinois Heartland Library System. The CMC provides statewide cataloging support for Illinois libraries, including free original and copy cataloging of eligible special collections, consultation on metadata projects, database cleanup for LLSAPs, cataloging training, and more. Learn more at www.illinoisheartland.org/cmc.