IHLS's Own Leah Gregory on NPR 
On Monday, Oct. 17, 2022, IHLS Membership Coordinator Schools Liaison Leah Gregory made her radio debut on NPR Illinois Public Media's show and podcast, The 21st.
In an episode inspired by the recent increase in book bans at American libraries, Leah joined other Illinois librarians to discuss what it's like to be a librarian in "this era of challenges." Also featured in the discussion were Veronica De Fazio (Deputy Director, Peoria Public Library), Emily Knox (Associate Professor, School of Information Sciences, University of Illinois at Urbana-Champaign), and Matthew Matkowski (Associate Head of Public Services, Palos Heights Public Library).
Leah spoke to the struggles of school librarians, in particular, providing some examples of (unnamed) member libraries who have already faced materials challenges. She noted:
"We as school librarians feel very much targeted. We're being accused of grooming. We have seen school librarians accused of distributing pornography for releasing these books to our student patrons, when in reality, we're just making very diverse books available to all students in an age-appropriate manner."
If you missed the initial broadcast, don't worry! You can still listen to the interview via the 21st Podcast.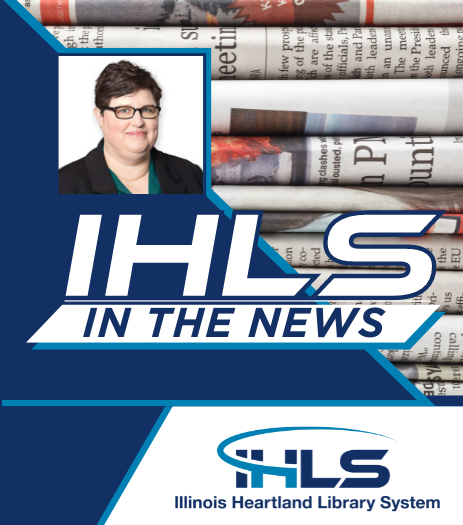 If your library is facing book and materials challenges, be sure to check out our Censorship & Book Challenges resource guide. And don't hesitate to reach out to our Membership Team: Leah Gregory, Ellen Popit, and Anna Yackle!
Do you have a media request for us? We'd love to hear it! Reach out to our communications administrator, Carol Hogan-Downey, at communications@illinoisheartland.org.