Imagining tomorrow, delivering possibilities today.
In southern and southeast-central Illinois, Illinois Heartland Library System is the heart of interlibrary delivery, providing pickup, sorting, and delivery of library items at no cost to our members. We also facilitate the transport of interlibrary loan items from IHLS-member libraries to RAILS and ILDS libraries and back again. This makes our members part of a robust interlibrary loan system that spans the entire state—something unique to Illinois! Any Illinois resident with a library card from a system-member library can freely request and obtain materials from any other system-member library in Illinois! For information on becoming a library system member, see our Membership Criteria. 

Funding for Illinois library systems is provided by the Illinois State Library and the Illinois Secretary of State from revenue appropriated by the Illinois General Assembly or granted under the federal Library Services and Technology Act.
Delivery Hubs
IHLS Delivery has three regional hubs, each serving a geographic area.
Carbondale
1840 Innovation Dr, Box 2, Suite 105
Carbondale, IL 62903
Contact
Casey Parr, Operations Coordinator
618.619.2094
cparr@illinoisheartland.org
Services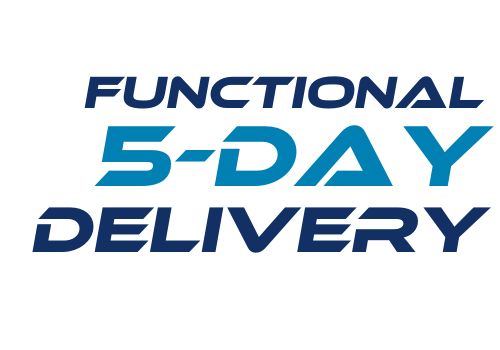 Functional 5-Day Delivery
because all library patrons deserve to receive their holds quickly
Illinois Heartland Library System's reliable five-day delivery service is offered to all member libraries at no cost to them through their free system membership.
What does this mean for patrons?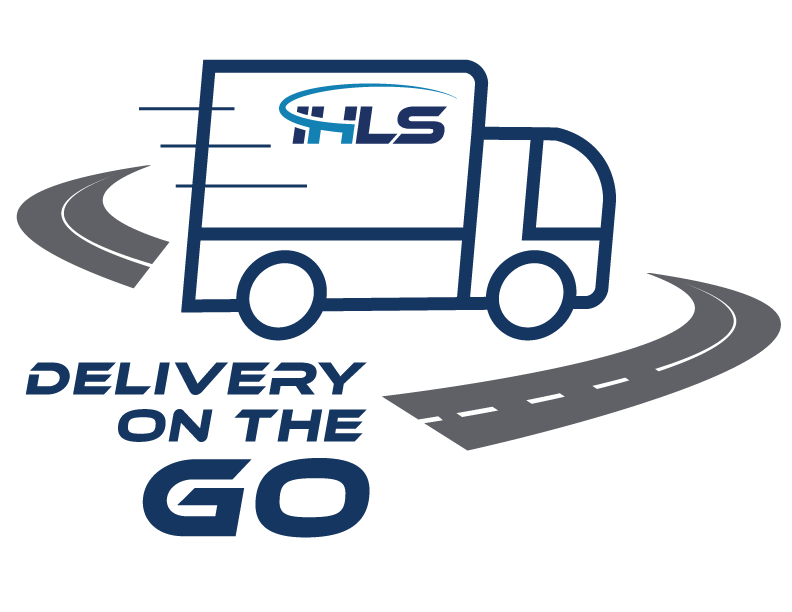 Delivery On the Go
Same Route, Same Day 
Some items can be delivered to patrons even faster with our Delivery On the Go service. Delivery On the Go enables items to be delivered to the receiving library that very same day when those items are requested from an up-route library and delivery is scheduled to arrive at the requesting library later that day. Learn More about Delivery On the Go  
Fast transit of requested items
If the requested item is available, an item could be at the requesting library location in as few as one or two days.
Equity of service
High-volume and low-volume libraries have the same access to a five-day-a-week service.
Some libraries are pre-scheduled for five-day item pickup/delivery, while other libraries have requested fewer days or demand-only delivery. At any time, libraries can contact their designated IHLS Delivery hub manager or submit a help request to request additional or fewer pickups as needed, either on a permanent or temporary basis.
---
Modern, Efficient, Reliable
Partnership with Libraries
Protection for Library Materials
Waterproof tubs keep library materials protected and free from damage during inclement weather.
Reliable Delivery Fleet
Our fleet of delivery vehicles is maintained with high standards, and aging vehicles are replaced regularly. This minimizes the risk of mechanical-related delays. Patrons shouldn't have to wait for school or business materials because of mechanical failure.
Custom IHLS Delivery Data Software
Custom data software allows IHLS to accurately track pickups and deliveries to libraries, helping us see how changes in delivery and in the world affect interlibrary loan.
Recognizable Delivery Staff 
Delivery drivers are easily recognizable by their uniforms, and our vans are clearly marked as IHLS vehicles. Librarians can feel secure knowing who is entering their buildings.
COVID-19 Safer for Staff & Patrons
We also deliver to prearranged contactless delivery exchange points in libraries whenever possible, keeping library staff safer from COVID-19 or the next superbug.
Partnership with Libraries
The best people to tell us what we can improve and how our decisions will affect librarians and patrons are the library staff. We work directly with our members to get feedback on important delivery procedures. We also solicit feedback at IHLS member events and survey members annually to determine what we're doing right and what could be done better.
Delivery Team Communication
Internally, we have monthly delivery staff meetings to keep an open line of communication between hubs and to set standards across our locations.
Communication with Members
Several communication media are utilized to get important information to members as quickly as possible in ways convenient to librarians:
Website
Email
Text messaging
Social media
 
Equity of Voice
One of our guiding principles is equity for all library patrons. This allows small-volume and high-volume libraries to have an equal say in delivery concerns and encourages libraries of all sizes to reach out.